Armpit brightening system
Out of stock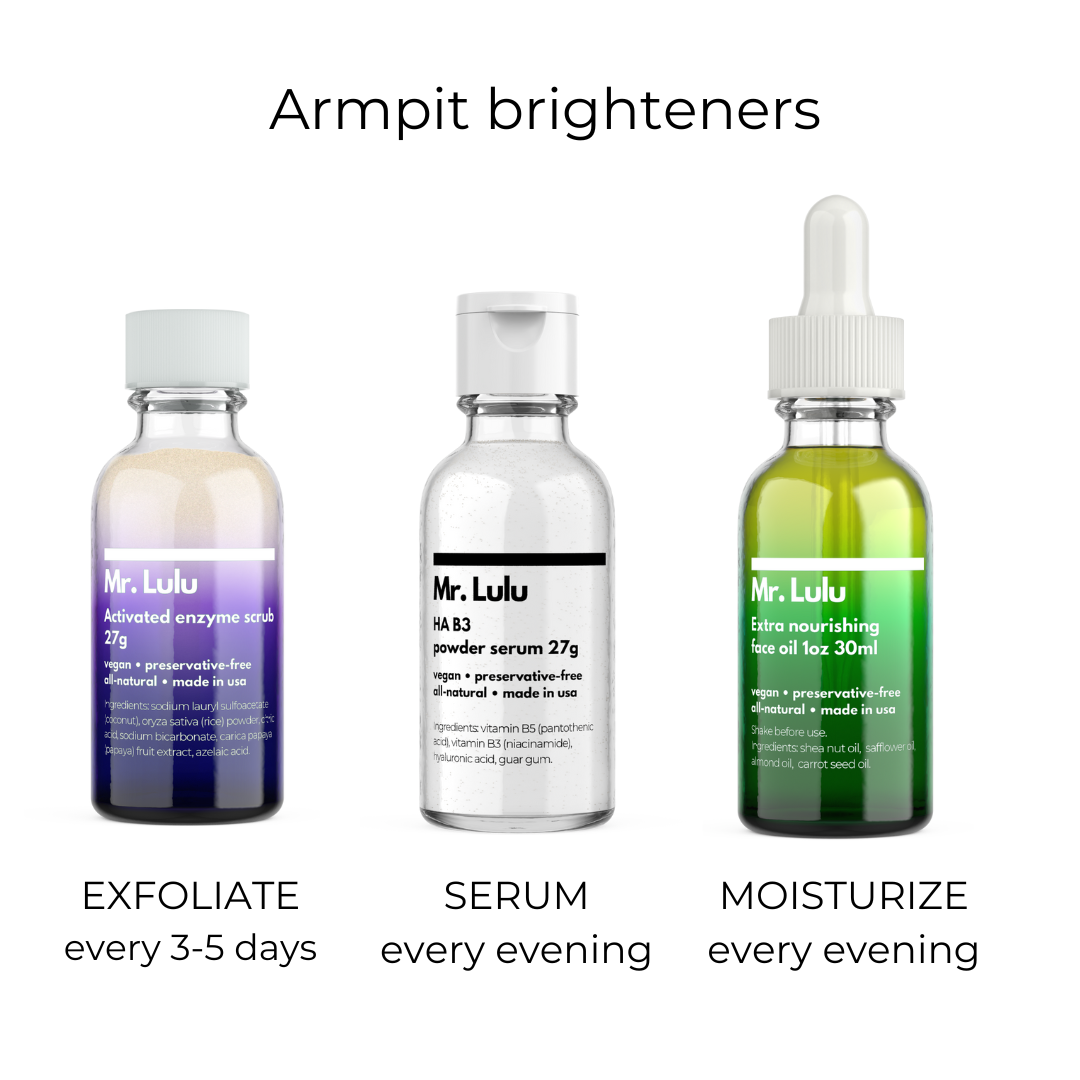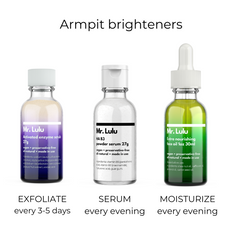 Armpit brightening system
Out of stock
System includes 3 products:
Exfoliate: Activated Enzyme Scrub every 3-5 days
Serum: HA B3 Powder Serum every night
Moisturize: Extra Nourishing Face Oil every night
Good to know: Preservative-free, cruelty-free, fragrance-free, petroleum-free, silicone-free, alcohol-free.
Armpit care guidelines:
1. Cleanse armpits morning and night to help pores breathe. do not wear any deodorant while you sleep at night.
2. Use deodorant that is aluminum-free, alcohol-free, paraben-free and free of synthetic fragrances. Stop using deodorant that cause any form irritation. Irritation will lead to more hyperpigmentation.
3. Consider permanent hair removal treatments (laser or electrolysis) vs. shaving. 4. Be consistent and patient. Armpit brightening takes longer than other body parts; it is best to have a consistent long term routine.
Other products you might like