Soothing face oil
Out of stock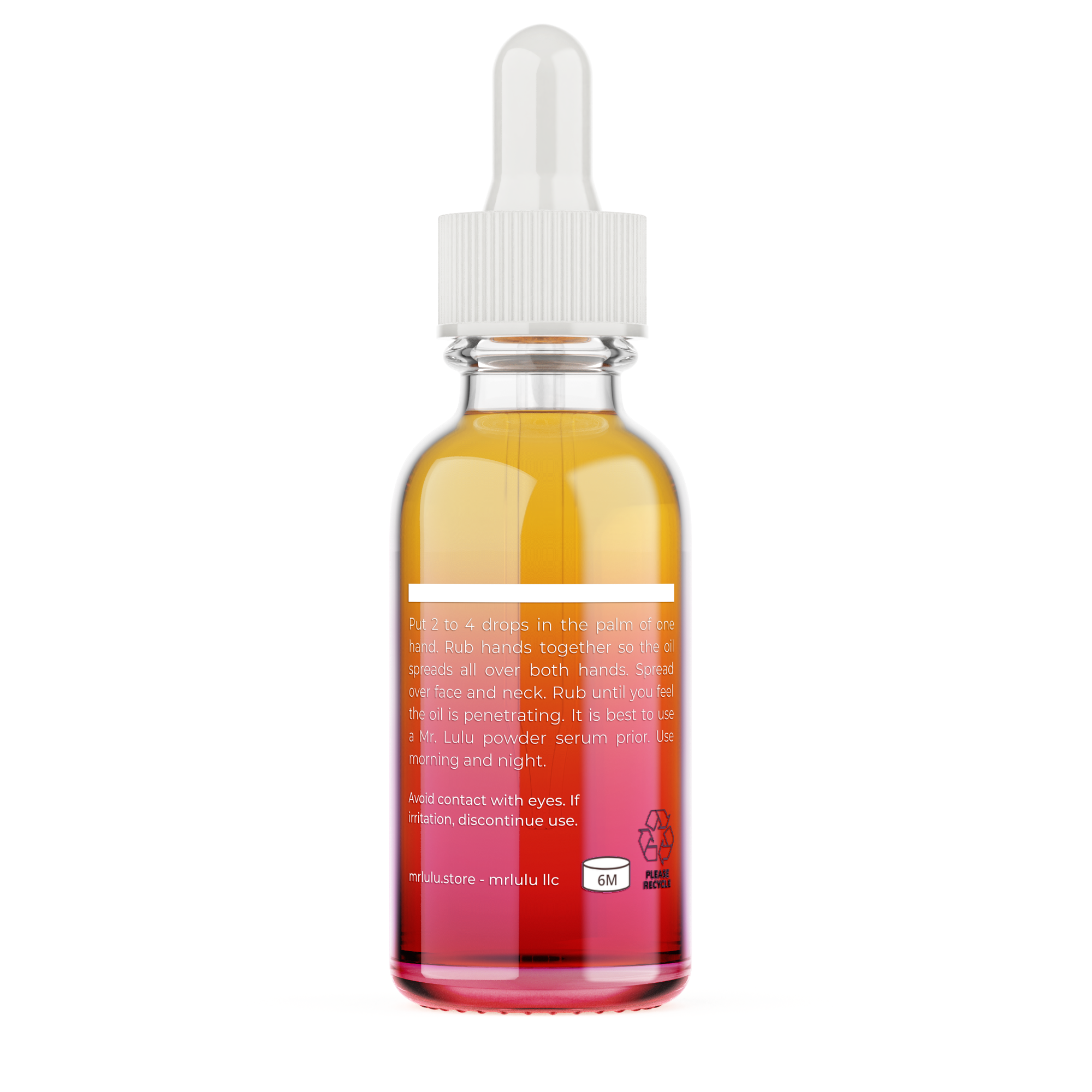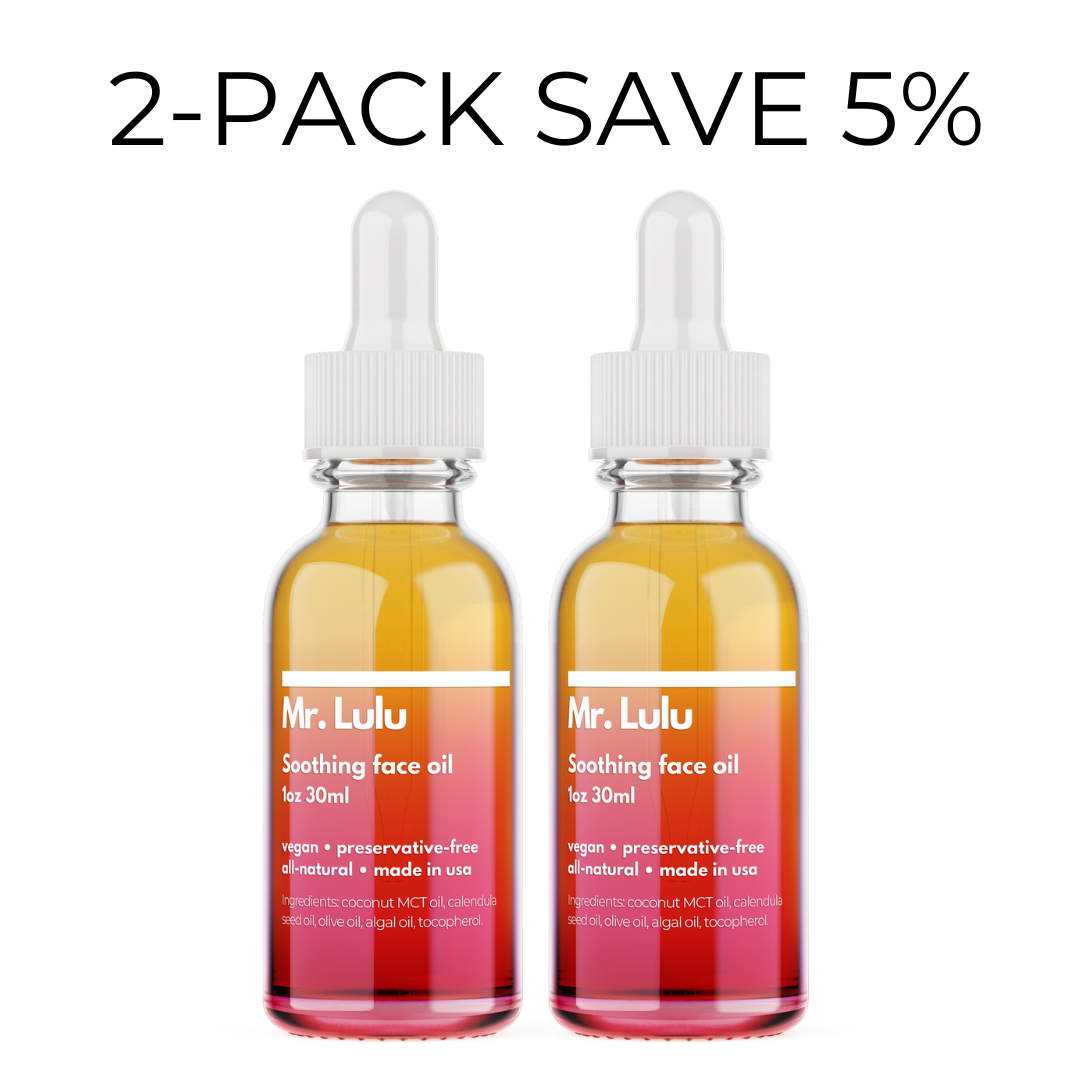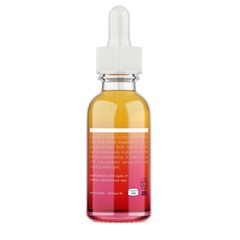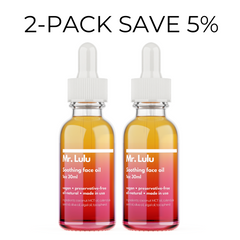 Soothing face oil
Out of stock
Calm, soothe and nourish skin.
A unique combination of powerful calendula seed oil and Omega 3-rich oil, to help reduce redness and calm visible irritation.
Great for:
1. Anyone with sensitive skin concerns.
2. Pre / post procedure care to increase comfort and faster recovery.
3. Anyone prone to hyperpigmentation linked to sensitivity or friction.
Results:
1. Soothe and calm skin
2. Skin feels and looks hydrated

Good to know:
All-natural, preservative-free, cruelty-free, petroleum-free, silicone-free, alcohol-free.
Ingredients
Full ingredients list: MCT oil, olive oil, calendula seed oil, algal oil, tocopherol.
1. Calendula Seed Oil: Calendula seed oil soothes skin irritations, reduces redness, moisturizes dryness, and promotes overall skin health.
2. Algal Oil: Microalgae oil reduces visible signs of irritation, and nourish skin.
3. MCT Oil (organic)
Extracted from coconuts, it is a medium chain fatty acid. Skin absorbs it easily to provide deeper nourishment.

4. Olive Oil (organic)
Provies deep moisturization, antioxidant protection, improved elasticity, and reduced inflammation. Nourishing and soothing, it leaves skin soft, radiant, and youthful.

Few drops
Put 2, 3, or 4 drops in the palm of one hand.
Rub hands
Rub hands together so the oil spreads all over both hands.
Apply & massage
Apply and massage over face and neck until you feel that it is starting to absorb.
Did you know?
Maximize your results. Use the Vitamin C or HA B3 Powder Serum prior.
Science:

fatty acids and skin's barrier
What are fatty acids?

Fatty acids are building blocks of healthy cell membranes. They help produce the skin's natural oil barrier, critical in keeping skin hydrated and nourished. By using a moisturizing product with similarities to our cellular structure, we work synergistally with our skin. We do not disrupt it.




Unhealthy moisturizing chemicals

Many moisturizers and face oils contain silicone (dimethicone), mineral oil or petrolatum. These ingredients make skincare products look good (i.e. thick and shiny), and glide smoothly on application. One problem: they are foreign to skin's structure and therefore toxic. Many of these unhealthy chemicals come from petrol. Let's be direct: how good can "car fuel" be as a base to make skincare products?

Harmful preservatives

Moisturizers are normally a combination of oil and water - this is what creates the cream texture. Due to the water they contain, they need preservatives to keep them stable. Whether synthetic (e.g. phenoxyethanol) or natural (e.g. phenethyl Alcohol, benzyl alcohol), preservatives are not good to skin and health.

The solution

I created the nourishing face oil. It is a combination light and heavy nut and seed oils (pure healthy fatty acids), which give perfect nourishment to your skin. The result: a glowing, perfectly hydrated skin.