Probiotic Powder Cleanser 27g
Out of stock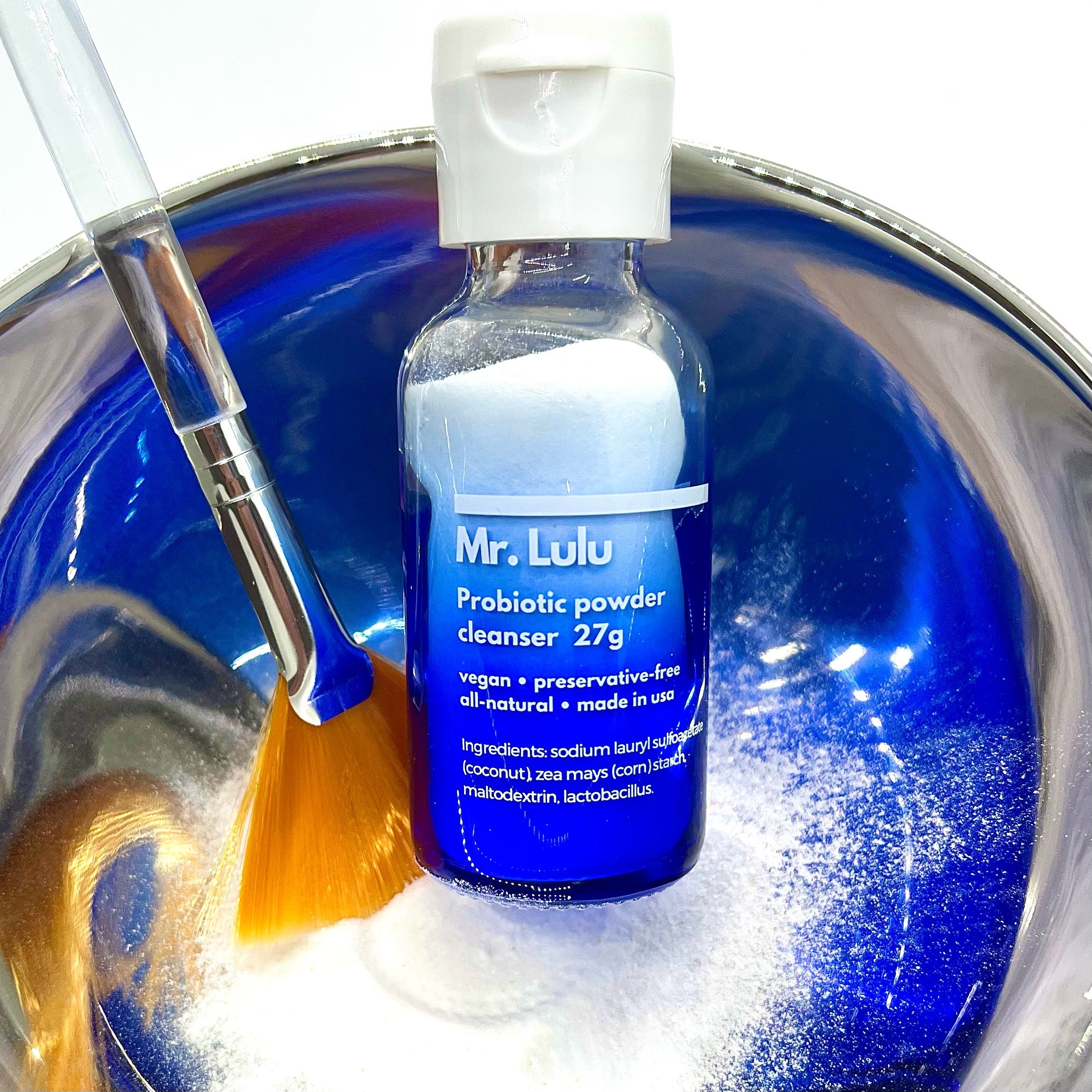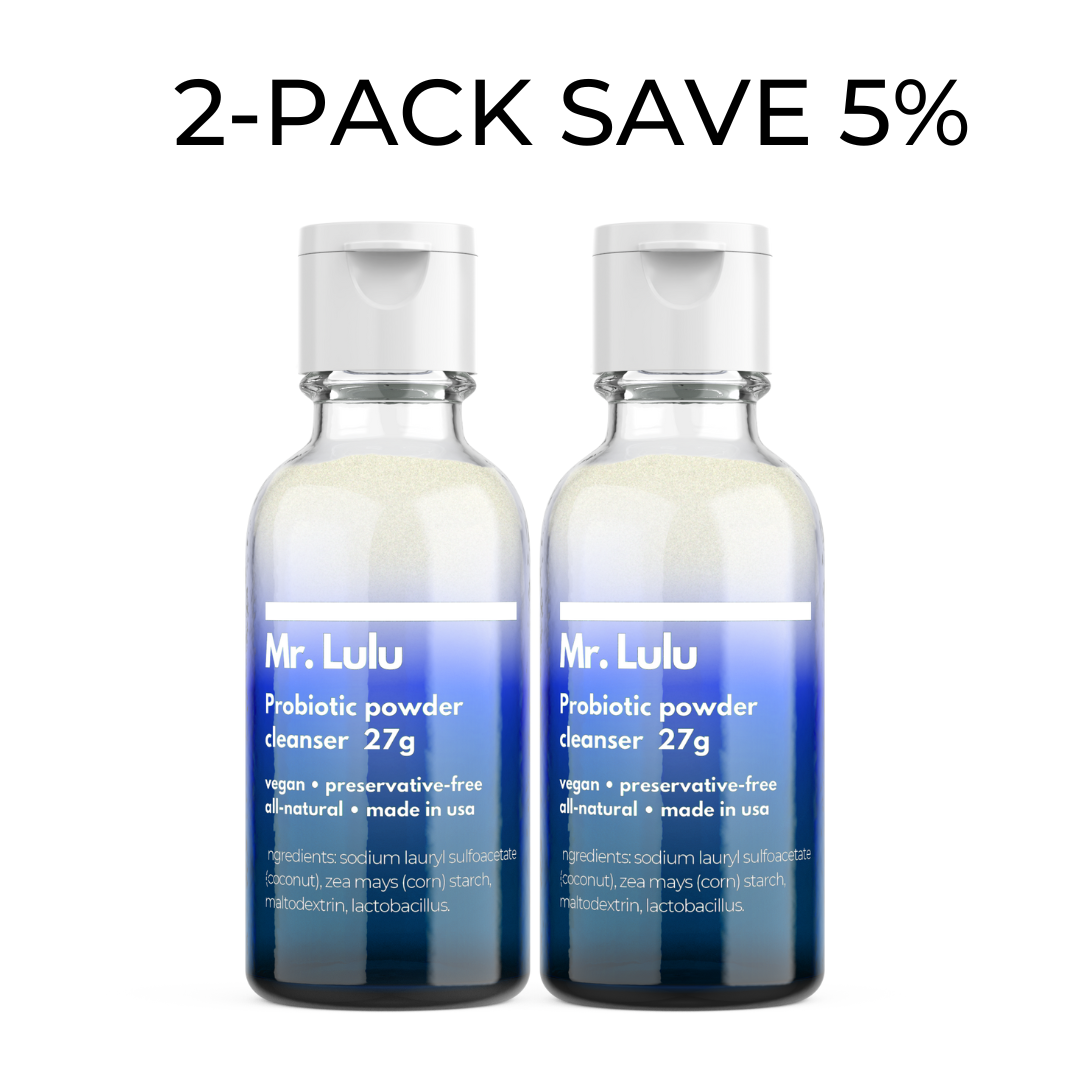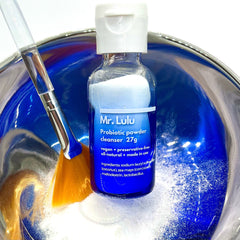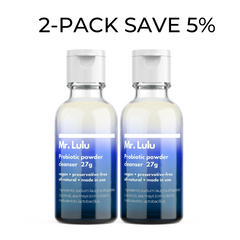 Probiotic Powder Cleanser 27g
Out of stock
The Probiotic Powder Cleanser removes all dirt, pollution and excess sebum from skin, whilst keeping it balanced. Rich in probiotics, it protects your skin's barrier. Activated with a splash of water, it becomes a cream and then lathers.
Results:
1. Clear and clean skin
2. Oil-free and shine-free skin
3. Skin feels balanced, not tight
Good to know:
Preservative-free, cruelty-free, fragrance-free, petroleum-free, silicone-free, alcohol-free, eco-friendly packaging.
Ingredients
Full ingredients list: sodium lauryl sulfoacetate (coconut), zea mays (corn) starch, maltodextrin, lactobacillus.
1. Sodium lauryl sulfoacetate (coconut)
Gentle cleaning active derived from coconut. It creates an unctuous lather and removes impurities, oil, sebum and pollution from skin, without stripping out hydration.

2. Zea mays (corn) starch
Powerful oil-absorbing ingredient. It absorbs excess oil and sebum out of skin. It is also known to soothe irritations and is gentle to skin.

3. Maltodextrin
Plant-based sugar often used for its results on skin aging concerns whilst being gentle to skin. It is an effective moisturizing ingredient, and helps your skin remain hydrated whilst cleansing.
4. Lactobacillus
Excellent probiotic that soothes and balances skin. Just like a fermented food would support your stomach, Lactobacillus maintains the integrity of skin's barrier and microbiome.
Tap & tap again
Open and tap bottle twice or 3 times. The powder falls in palm of hand.
Wet & rub
Lightly wet other hand with water. Rub two hands together until the powder becomes creamy and start to lather.
Apply & massage
Apply and massage over dampened face. Cleanse entire face.
What's next?
Rinse well and follow with a Powder Serum and Face Oil or Balm.
Very gentle, yet so effective
My skin feels so soft after using this cleanser. It gets rid of all impurities and oil, but my skin does not feel tight afterwards. I have never experienced anything like it.
Steph
No fragrance - I love it
So many cleansers have stronger fragrances, and this one smells like nothing. Yes, I know it is surprising but it has no smell at all. I really like this.
Edward
Chemical free cleanser
This cleanser is 100% chemical free, which is important to me. I love the fact that you can have a very effective cleanser without harsh chemicals.
Alicia
Finally a product that is preservative-free
I am an advocate for natural products, but it is true that preservatives have always been a challenge. I am so glad to see such an effective product that has no preservatives!
Veronique
Do you have any questions?
Use the Probiotic Powder Cleanser morning and night. It is a gentle cleanser that can be used daily with no time limit.

Make sure to use a Powder Serum and Face Oil or Balm afterwards. These products have been designed to complement each other and give optimal results.


2.How much water should I use?

A generous splash is enough to transform the powder into a cream and then get the cleanser to start lathering. 

3.Will it remove make up?

Yes, when paired with the Pre Cleansing Oil. The two cleansers remove make up, even waterproof.

4.Why is preservative-free better?

Preservatives are toxic and irritating ingredients to skin and any human organ. Their molecular weight is small enough to be penetrate thde dermal layers. When you are able to formulate products without them, we allow  the active ingredients to work with no interference. This leads to healthier skin and more visible results.

Read my blog section where you can find resources that give more details on preseravtives, their toxicity and how they unfortunately penetrate skin.


5.Is the product toxic-free and all-natural?

Yes of course. 

Mr. Lulu knows how to work with natural ingredients in their stable and potent forms. 

Many companies add synthetic and toxic ingredients but Mr. Lulu is against them.


6.How many uses should I get from the product?

You should get 60 washes with one bottle. If you use it twice a day, this should last for a month. This depends how much you use of course, so this could vary.

7.What does it smell like?

It is 100% scent free. It does not have any smell. For people who are sensitive to scents or have skin sensitive to fragrances, this cleanser is ideal.
If you wear make-up or SPF, you need to double cleanse.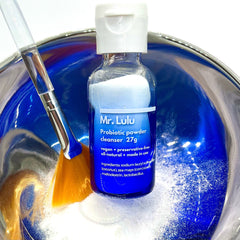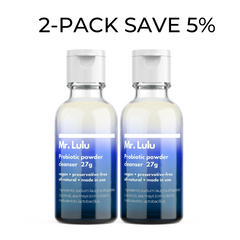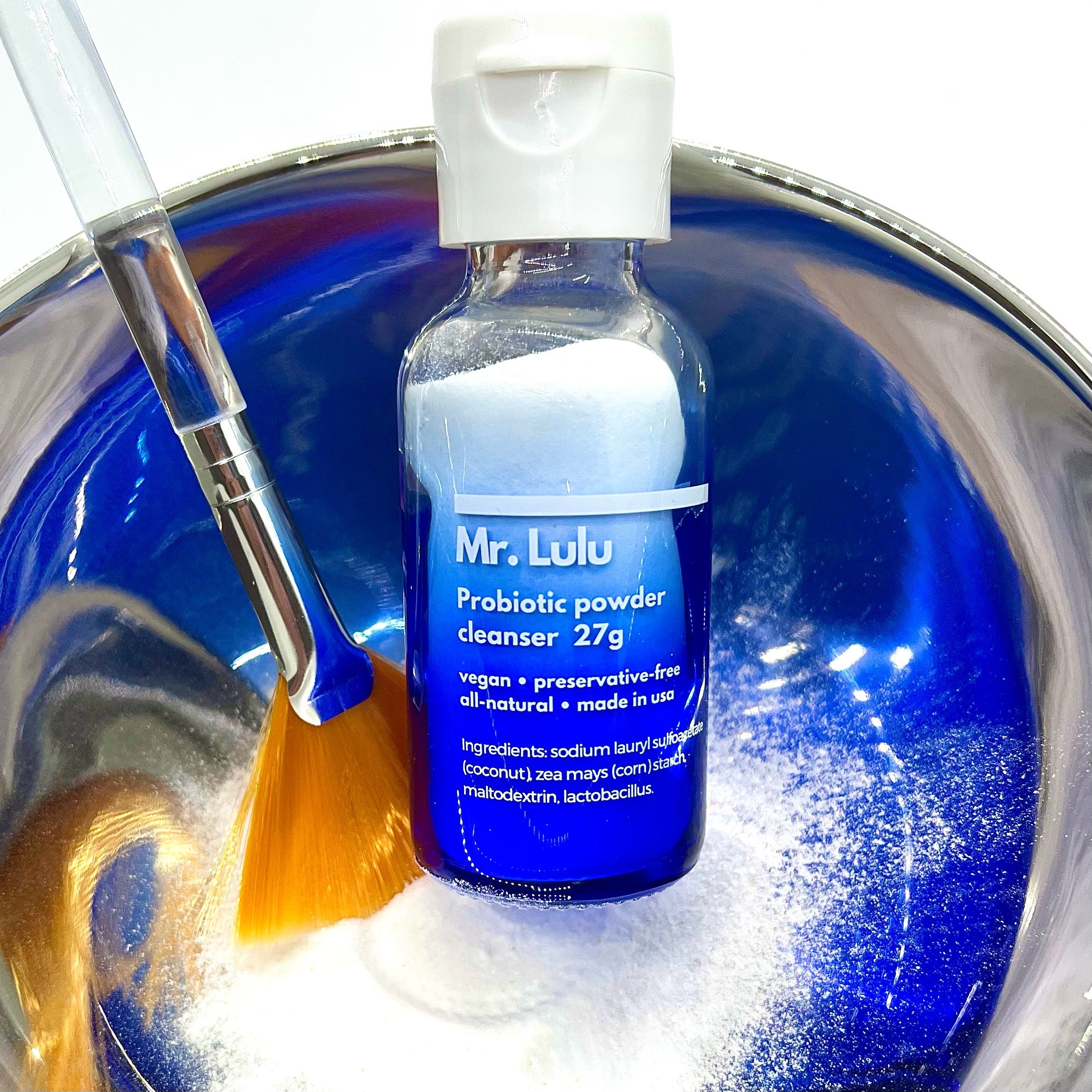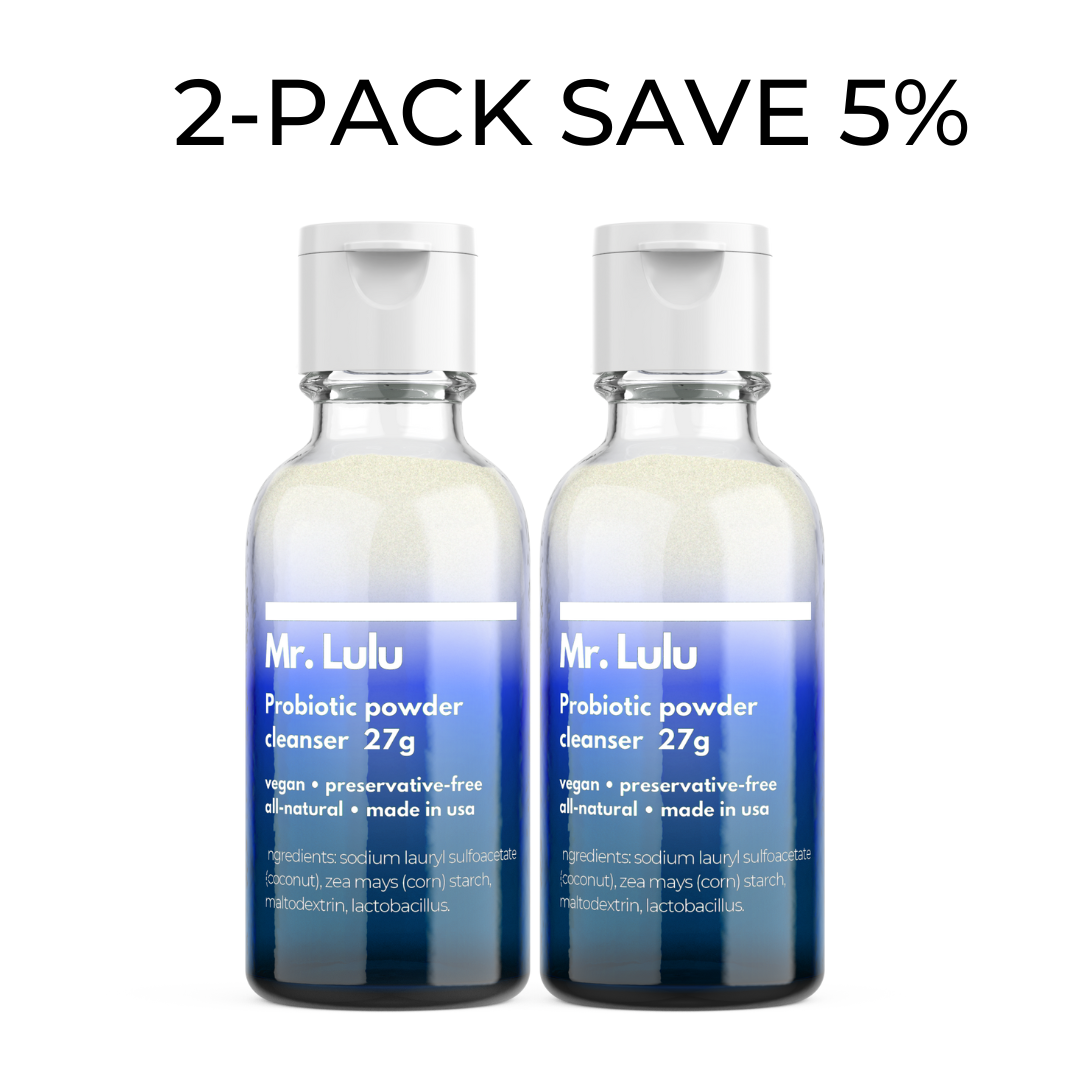 Probiotic Powder Cleanser 27g
Out of stock
Double cleansing is a the gold standard of skin cleansing. It is a gentle yet powerful cleansing approach to remove make-up, SPF, debris, pollution, excess oil...
Step 1: Pre Cleansing Oil.
Lightweight cleansing oil gently yet effectively removes makeup and impurities without stripping moisture from the skin. Rich in fatty acids, Vitamin A and A, the formula reinforces skin's moisture barrier for a soothed, nourished complexion.
Step 2: Probiotic powder cleanser.
The Probiotic
Powder Cleanser removes dirt, pollution and excess sebum from skin, whilst keeping it balanced. Rich in probiotics, it protects your skin's barrier. Activated with a splash of water, it becomes a cream and then lathers.
Other products you might like