Vitamin C Powder Serum 27g
Out of stock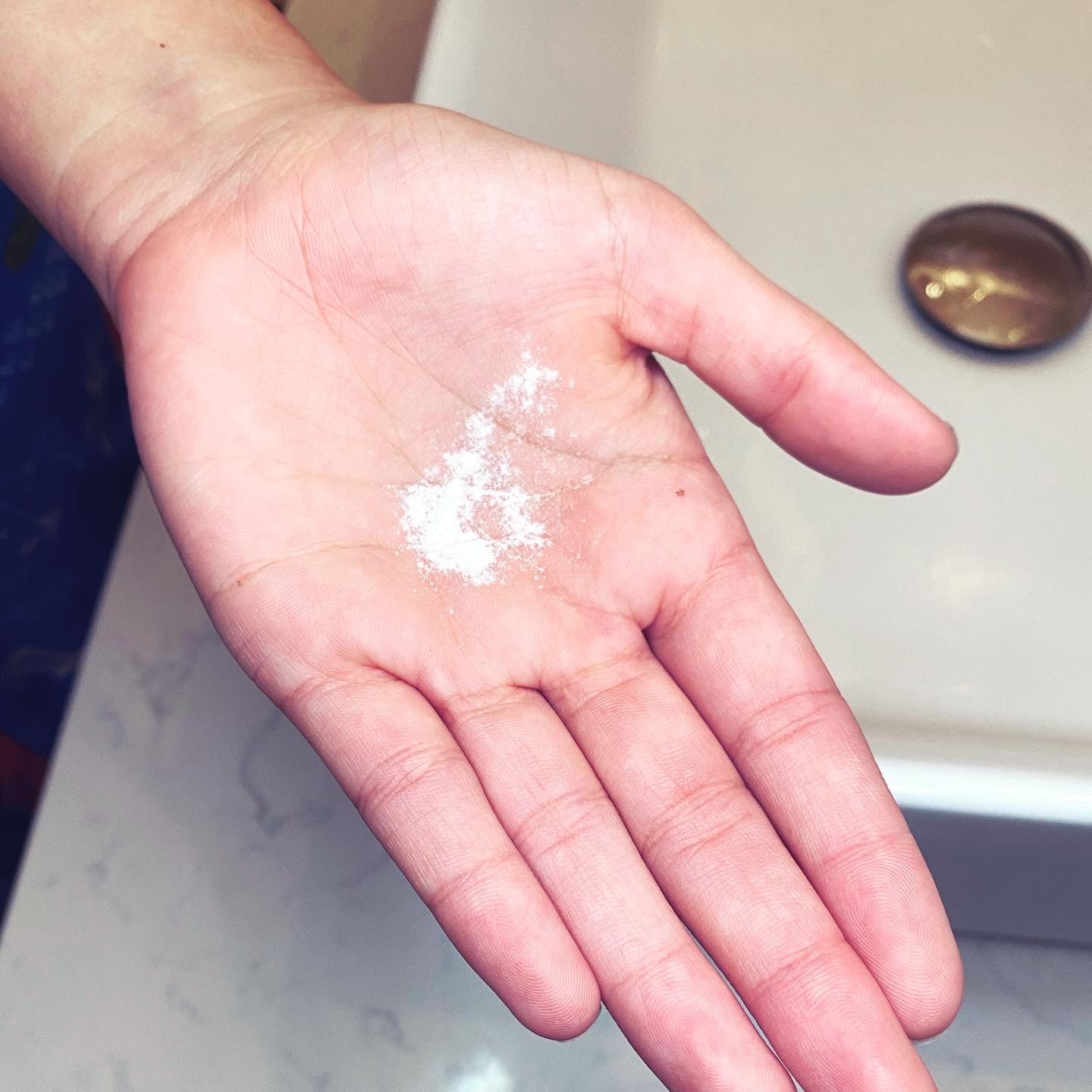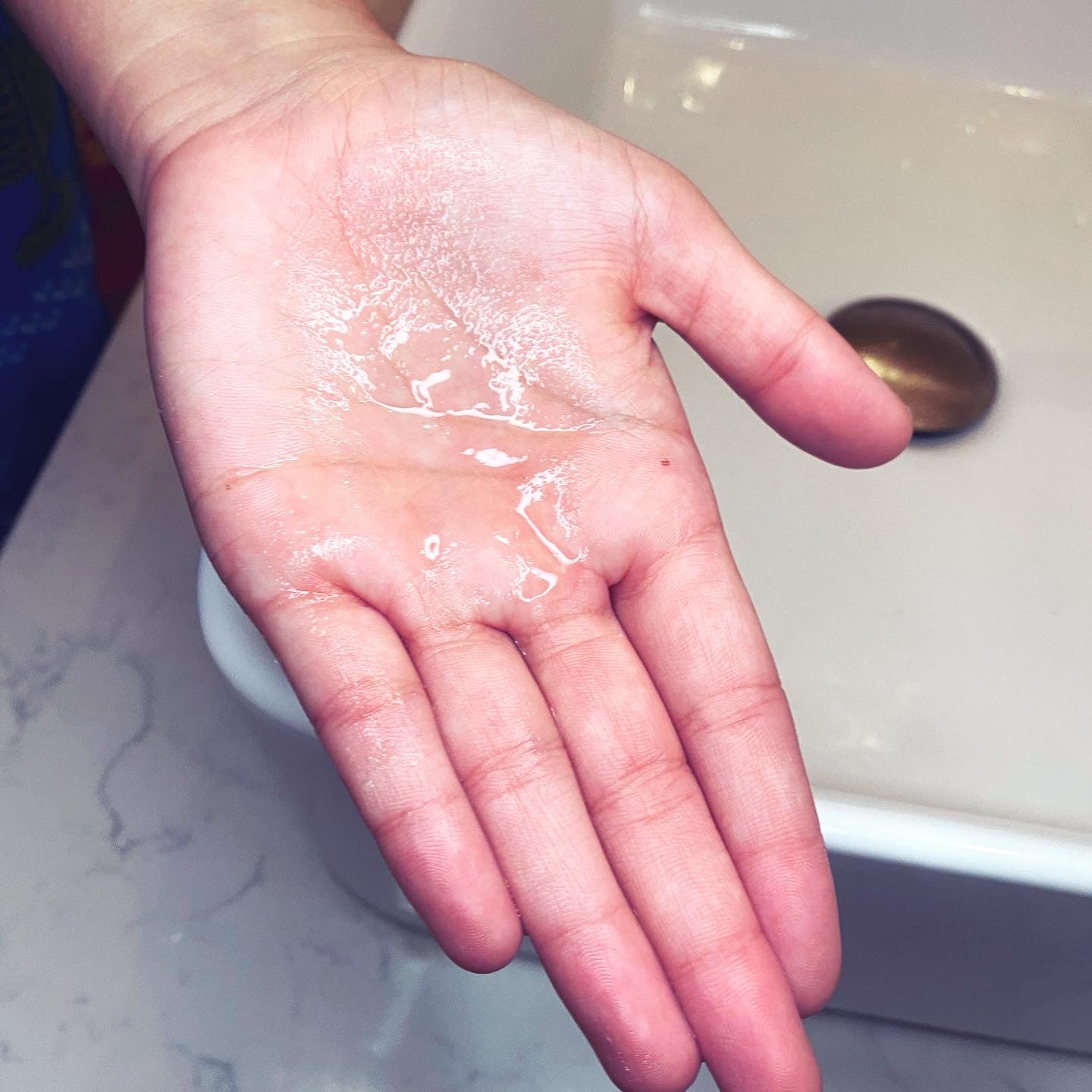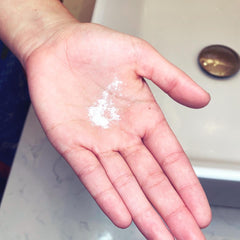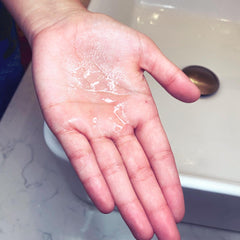 Vitamin C Powder Serum 27g
Out of stock
Powerful and fast skin brightening.
Professional-grade powder serum: ultra-concentrated Vitamin C (ascorbic acid) powerhouse designed to quickly brighten and smooth skin. Just add water to activate and target all forms of pigmentation challenges.
Results:
1. Brighter, more radiant skin
2. Smoother, refined complexion
3. Visibly reduced dark spots
Good to know:
Preservative-free, cruelty-free, fragrance-free, petroleum-free, silicone-free, alcohol-free.
Invest in your skin's future and experience the power of Vitamin C today.
Ingredients
Full ingredients list: Ascorbic acid (Vitamin C), sodium hyaluronate (Hyaluronic acid), guar gum.
1. Ascorbic acid (Vitamin C)
Powerful antioxidant. It has been proven to brighten and smooth skin. With a molecular weight of 176 g/mol, it provides antioxidative benefits.

2. Sodium hyaluronate (Hyaluronic acid)
Powerful humectant. It draws water and helps lock in moisture. With a molecular weight of 847 g/mol, it sits on top of dermal layers to create a "moisture lock".

3. Guar Gum
Powerful humectant too. It complements hyaluronic acid as it helps provide additional nourishment to skin.
Mr. Lulu uses
active ingredients
only
.
No inactive ingredients such as water, thickeners, stabilizers, preservatives...
What does it mean?
More results without anything synthetic or harmful ingredients to skin and health.
ALEX
30 days Tingly Powder Serum & Nourishing Face Oil AM & PM daily
> Hyperpigmentated areas have brightened. Skin tone is more even.

ALISON
21 days Tingly Powder Serum, Nourishing Face Oil & Gentle Powder Cleanser AM & PM daily
> Skin is brighter. Darker areas are fading and skine tone is more even.

JEN
60 days Tingly Powder Serum & Nourishing Face Oil AM & PM daily
> Post Inflammatory hyperpigmentation has faded. Skin appears healthier.

ERIKA
90 days Tingly Powder Serum, Nourishing Face Oil, Gentle Powder Cleanser AM & PM daily
> Stubborn hyperpigmentation caused by years of acne scarring is fading and receding. Skin is smoother and visibly healthier.

LETA
14 days Tingly Powder Serum, Nourishing Face Oil, Gentle Powder Cleanser AM & PM daily
> Dark spots are fading and diminishing in size.
ANGI
30 days Tingly Powder Serum & Nourishing Face Oil AM & PM daily
> Sun spots have faded. Skin has brightened and reflects light.

ANGI
30 days Tingly Powder Serum & Nourishing Face Oil AM & PM daily
> Break outs have diminished. acne scars have faded.

Tap & tap again
Open and tap bottle twice or 3 times. The powder falls in palm of dry hand.
Wet & rub
Lightly wet other hand with water. Rub two hands together until Vitamin C crystals dissolve and it feels slippery.
Apply & massage
Apply and massage over face and neck until you feel that it is starting to absorb.
What's next?
Count 15-30 seconds and apply a Mr. Lulu face oil, or moisturizer of your choice.
Science:
The challenge of ascorbic acid

Ascorbic acid is the form of Vitamin C that really works, but it is unstable and oxidizes easily. Once oxidized it becomes inactive.

Many products see their Vitamin C oxidized after 2 weeks of opening. Many people are using products that have become inactive.




Vitamin C derivatives?

Some skincare companies use Vitamin C derivatives, which are stable but less effective. These derivatives are supposed to become active when they hit the skin. The problem is that no research shows they work.

Mr. Lulu has tried many products with Vitamin C derivatives, and they do not seem to work as well as the ones with ascorbic acid.




Harmful preservatives

Due to challenges with ingredient stability in serums or creams, many skin care companies use preservatives in their Vitamin C products. Whether synthetic (e.g. phenoxyethanol, a form of paraben) or natural (e.g. Phenethyl Alcohol, Benzyl alcohol), research shows they are harmful to skin and health.




The solution

The Vitamin C Powder Serum contains ascorbic acid in its stable form: powder. This allows the active ingredient to keep its potency with no interference of preservatives or other chemical ingredients.

You add water just before applying to skin.

Results speak for themselves.
Do you have any questions?
Use the Vitamin C Powder Serum morning and night after you have cleansed your face and before your moisturizer.

2.How much water should I use?

A splash is enough. Mr. Lulu however recommends to put a little extra at the beginning. The more water you put the more diluted the product is. Once you know the product, you can play with water dilution and makes it to the strenght that fits your skin.

3.How quickly should I see results?

Most people see results within 3 days, when used with a Mr. Lulu Face Oil.

This may depend on your skin's condition, what you have used before and what you use in conjunction.


4.Can I use retinol or acids in my routine?

Mr. Lulu recommends to stop using retinol or acids (e.g. chemical peels) 3 to 5 days before starting with the Vitamin C Powder Serum. The concentration of Vitamin C is high, and ascorbic acid has an acidic PH. This might over-stimulate skin. Also, it is best to use Mr. Lulu's products as a regimen so you can reall see the results they achieve for your skin.

5.Why is preservative-free better?

Preservatives are toxic and irritating ingredients to skin and any human organ. Their molecular weight is small enough to be penetrate thde dermal layers. When you are able to formulate products without them, we allow the active ingredients to work with no interference. This leads to healthier skin and more visible results.

Read my blog section where you can find resources that give more details on preseravtives, their toxicity and how they unfortunately penetrate skin.


6.Is the product toxic-free and all-natural?

Yes of course. 

Mr. Lulu knows how to work with natural ingredients in their stable and potent forms. 

Many companies add synthetic and toxic ingredients but Mr. Lulu is against them.


7.How economical is the product?

Very economical.

Serums of same weight (1oz 30ml) usually provide about 180 uses, or 90 days when used twice a day. The Vitamin C Powder Serum gives you about 270 uses, or 135 days when used twice a day. For a serum at same price, you are making a 50% saving.
Excellent to even skin tone
I have noticed more even skin tone and reduction of hyperpigmentation since I started to use to use Mr. Lulu products. People have commented on numerous occasions.
Stephanie
So easy to use
At first, I thought a powder would be complicated to use. It is actually much easier than other serums. I use it twice a day every day and love how my skin looks.
Adam
Results and it is chemical free!
I never thought natural skincare products could work. This product changed my mind. The results are visible and quick. My skin is brighter and softer!
Alice
Finally a product that is preservative-free
I am an advocate for natural products, but it is true that preservatives have always been a challenge. I am so glad to see such an effective product that has no preservatives!
Veronique